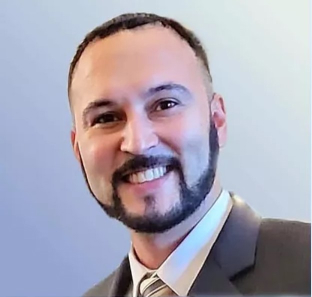 Valiant Leaders & Members of the AECC!
It is my humble pleasure and honor to begin my time of service to the Lord and all of you in this new season for His glory. We have so much to give God thanks and praise for at this significant juncture in history.
Although life always has a way of challenging and growing us, we have nothing to fear as we endeavor into the future of the AECC and all that Jesus has for us! First off, I want to authentically reassure you all, that the State of the Denomination per the Board's consensus has never been better, stronger or more focused! We are indefinitely on a vertical trajectory of which all of our prior Presidents endeavored by faith to follow Christ in, as His Holy Spirit guides us!!!
Therefore, we must all remain alert, vigilant and prayed up for the days and years ahead knowing that our redemption draws nigh. Presently, the fields are very ripe and ready for harvest around us and we as a Ministerial Organization are here to assist, empower and charge you to bring in your greatest bounty yet for the Lord. As your new Servant Leader, I personally would love to get to know you all better, your journey, your families and your specific needs. As the Body of Christ we will always succeed best, as we put our hearts, minds and strengths together for the Kingdom. Effective immediately, we recommit to being way more intentional, connective and to do things with a spirit of excellence that magnifies our King. Consequently, the entire AECC Leadership Team will be fervently praying for you and cannot wait to be a blessing to you in someway soon, as Jesus directs and informs us how!
P.S. – You may always reach us at (317) 2820156 or via email at info@aeccministries.com. We look forward to building a brighter future together with you, In Jesus Almighty name!
In Christ's Love,
Rev. Renn Law
President of the AECC